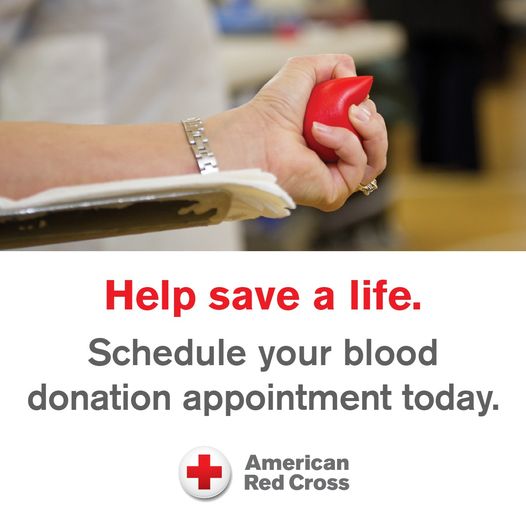 Canton Community Blood Drive
The next Canton Community Blood drive is scheduled to be held on Monday, February 14th, 2022 from 2pm to 6:30pm at the Town Hall.
If you are an eligible O, B- or A- donor, consider making a Power Red donation.
Visit RedCrossBlood.org and enter: Canton to schedule an appointment.
Thank you for being a part of this much needed community effort!