The Canton Town Hall is owned and operated by the City of Canton.
Located in the downtown area, at 107 North Ash Street, the facility serves as the official meeting space
for the Canton City Council and the Canton Township Board.
In addition, the historic building is the community's rental venue for private gatherings and events, with a maximum occupancy of 140.
The Canton Town Hall is perfect for:
Wedding receptions
Class reunions
Family reunions
Birthday parties
Anniversary parties
Graduation parties
Retirement parties
Business meetings
Garage sales
Other events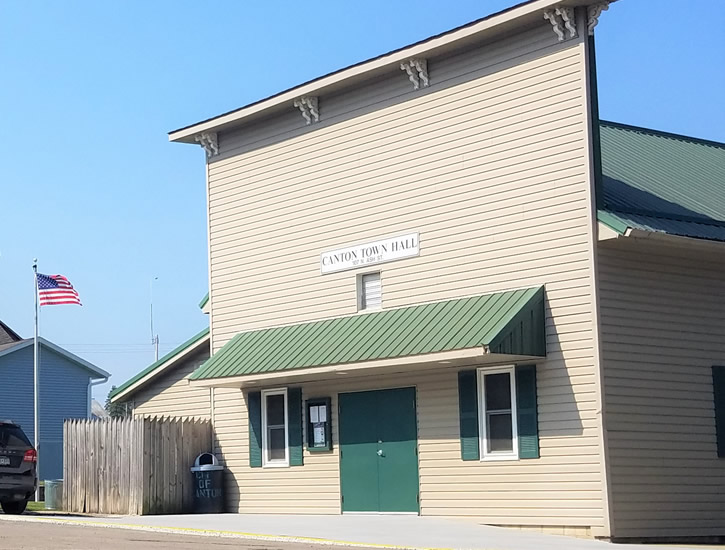 In recent years, several improvements have been made to the Canton Town Hall, equipping it with everything you need for your rental.
Handicap accessible entrances and restrooms
Tables and chairs for 120 guests
Commercial kitchen
Wi-Fi
Video projection system
Sound system
Elevated stage
Maximum occupancy of 140
Rental rates
Weekend (5 p.m. Friday through 12 p.m. Sunday): $400
Daily (24 hours): $200
Hourly (Two hour minimum): $20/hour
$200 security deposit required for weekend and daily rentals
For more information or to reserve the Canton Town Hall for your event, contact Canton City Hall at (507) 743-5000 or deputyclerk@cantonmn.com.