Land Use Permits
A land use permit is required for any new construction or alterations to an existing building on your property, excluding roofing and siding. We need to verify your project is in compliance with the City of Canton Zoning Ordinance (View Land Usage Ordinance). Failure to comply, prior to starting your project, will result in a late fee of $400. If you are planning a building project, it is your responsibility to contact city hall and determine whether a land use permit is required for work to be done.
---
Permit costs:
Living space projects (including attached garages, decks and porches) are assessed a fee of $7.50 per 100 square feet.
All other structures are assessed a fee of $5.00 per 100 square feet, with a minimum fee of $8.00.
Variance Permit $200
Conditional Use Permit $200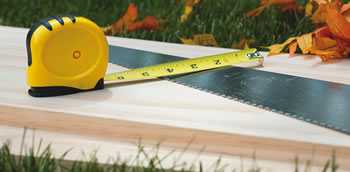 Projects requiring a permit:
New homes
Home additions
Porches
Decks
Garages (attached or detached)
Storage buildings
Manufactured homes (must be at least 20′ wide)
Other buildings being moved onto property
Each month, the Planning Commission recommends land use permit applications for city council approval. The city council typically meets the second Wednesday of every month. Please plan your projects with this timeline in mind. Permits cannot be approved by city staff or without formal council action.

Josh Nordsving, Zoning Administrator
Jim Davis
George Hafner
City of Canton, Minnesota
City Hall is located at 106 N Main St., Canton, MN 55922
Phone: (507) 743-5000
Email: clerk@cantonmn.com
The City of Canton is an equal opportunity employer and provider.